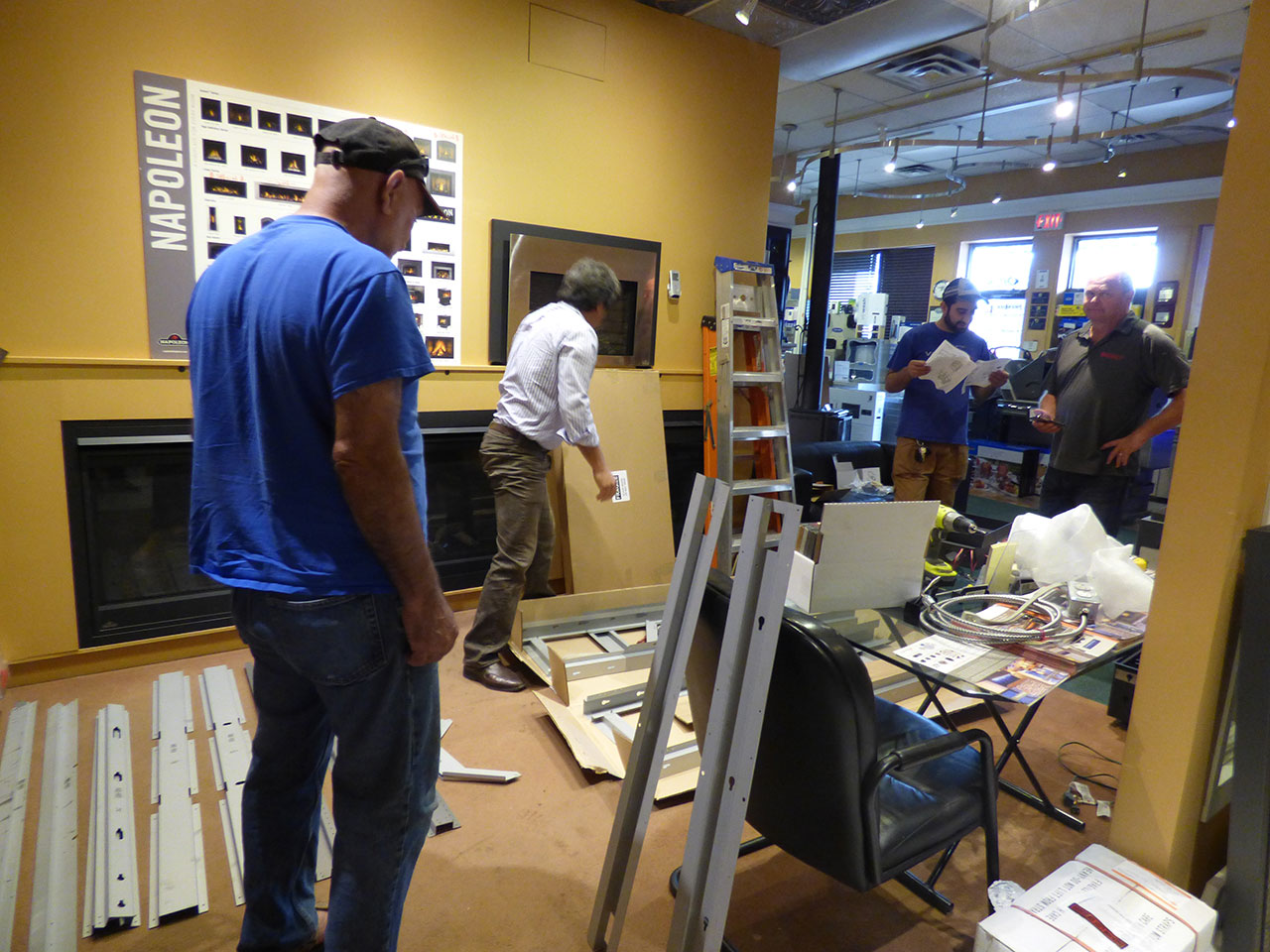 Fireplaces are coming, we just installed something super hot.
It's been a very busy summer in the GTA for Four Seasons Air Control. The phones have been ringing off the hook and as much as we love summer, all good things eventually come to an end, before you know it "Winter is coming". Fortunately this year we're prepared… we decided to install a new fireplace in our Mississauga showroom. There are even plans to hook up a gaming console to it… for customers and staff alike to use, at any rate we can only hope.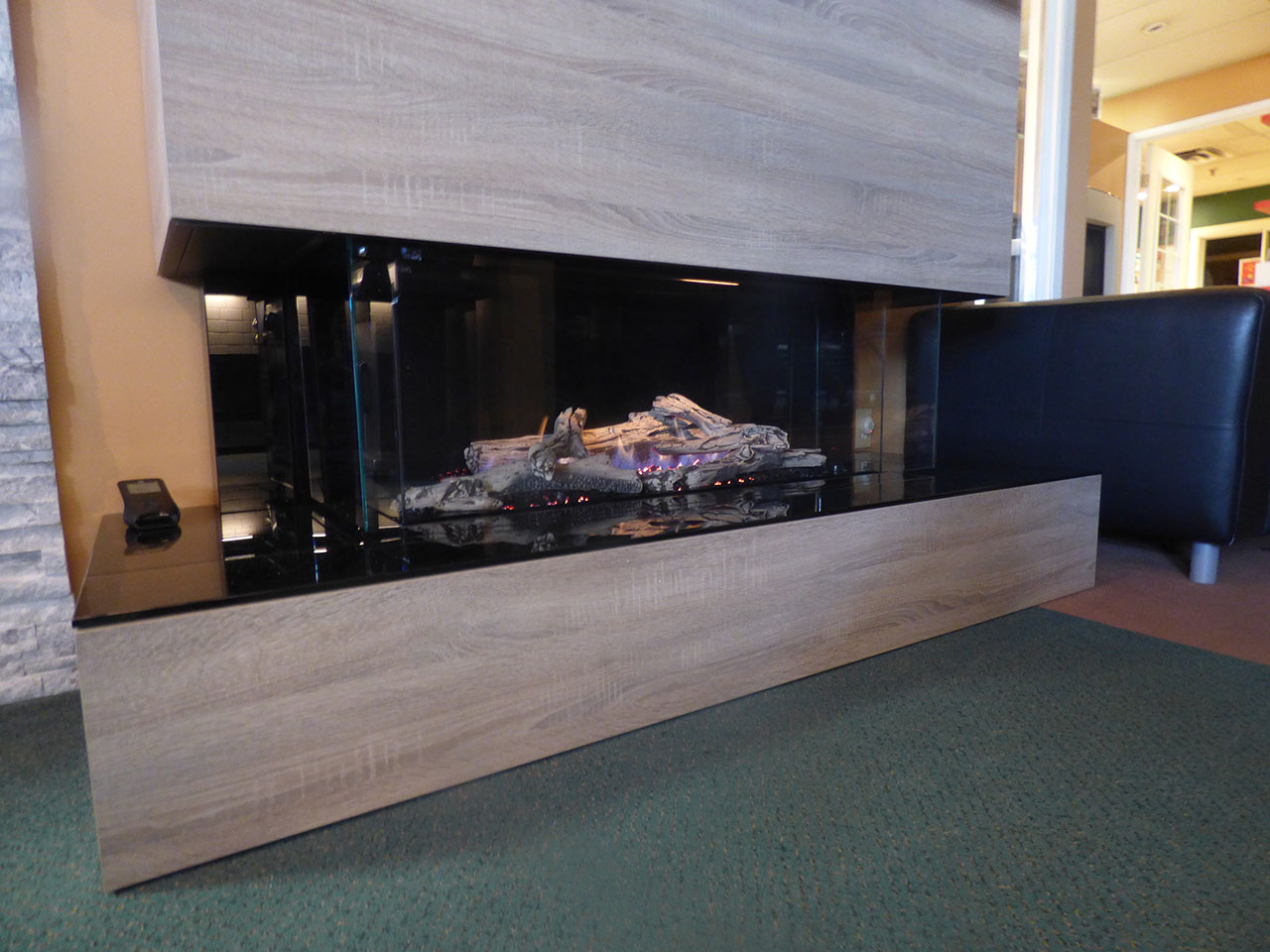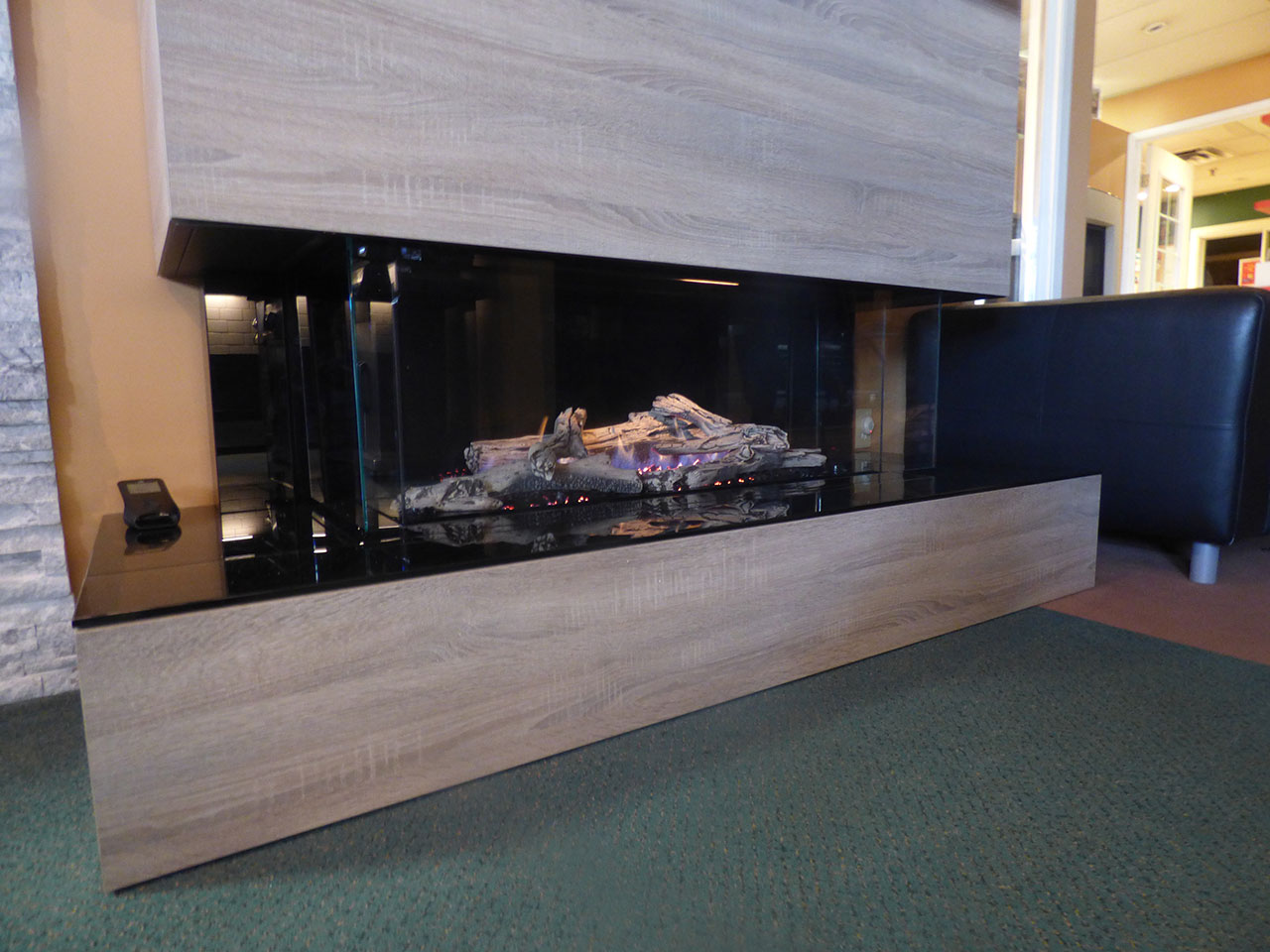 The fireplace we installed ( pictured above ) is not just any fireplace, it's the "San Francisco Bay 40" by Regency, arguably one of the nicest designer fireplaces on the market right now. Thanks to innovative cool wall technology ( patent pending ) the tv as well as anything else we hang above the fireplace will remain undamaged, furthermore it also means we can use any finish we like ( even wood ) when installing it. We have a large selection of finishes that you can choose from as well if you are looking to purchase a fireplace for your self, feel free to visit our showroom and our staff will help you pick out a fireplace and finish that fits you.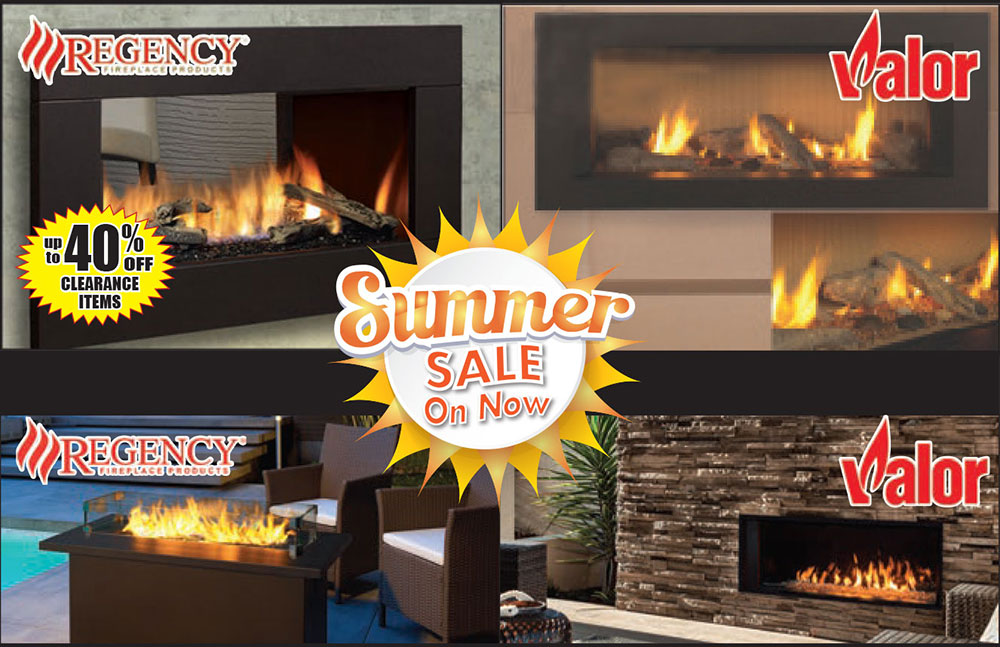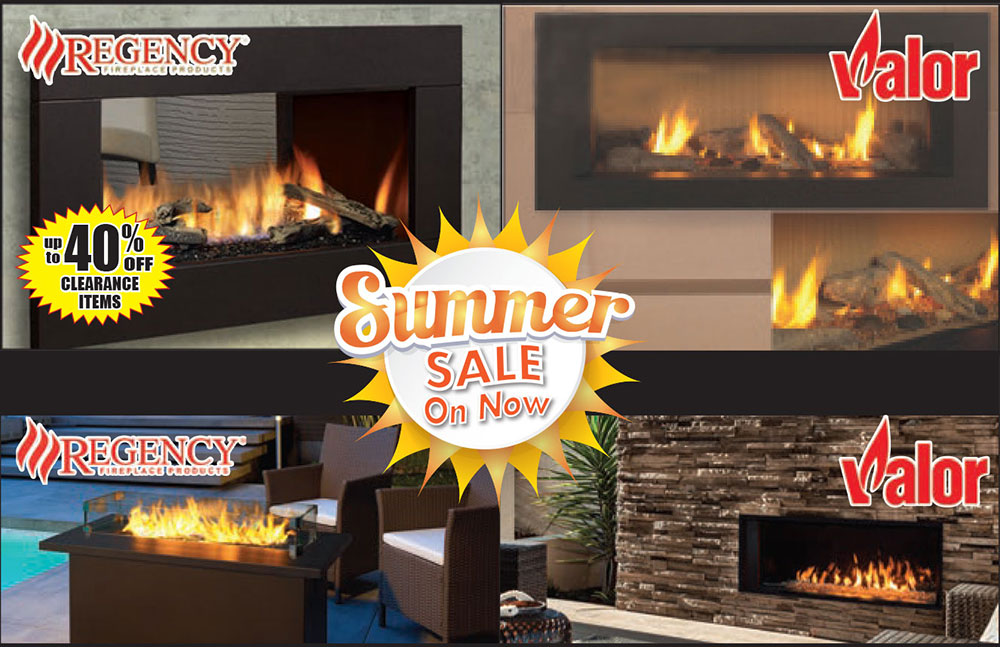 Looking for an affordable fireplace in Toronto or the GTA? We have years of experience, and carry a large variety of fireplaces, visit our showroom or call us at 905 795 0982 today ! Our team can help  find and install the right one for you and your budget. Our summer sale ends September 22nd, so act fast if you want to get a sweet deal. And don't forget to tell a friend! Thanks to our customer appreciation program you can earn up to $100 for every person you refer to us that purchases a fireplace !