Electric Fireplaces are ideal for creating an instant upgrade to any room. They're especially handy when it isn't feasible to install a Gas or Wood-Burning Fireplace or Stove in a space. Electric Fireplaces can literally go anywhere and are ready to spread comfort and warmth straight out of the box. You can hang them on the wall like a piece of art.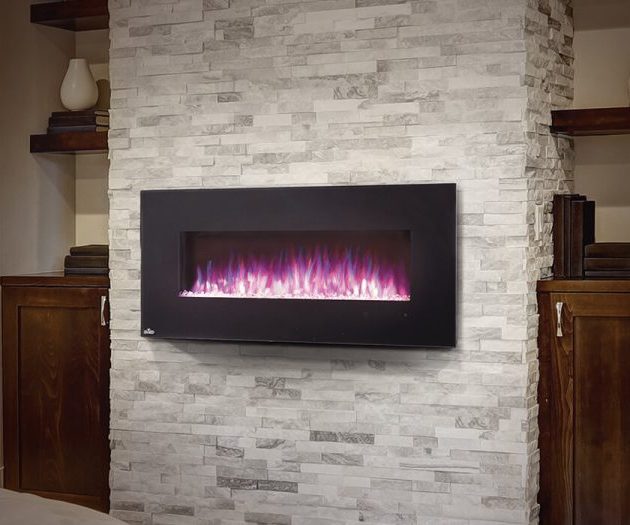 Modern and cost-effective, Electric Fireplaces use low-energy LED lights to create realistic flames that can be seen both day and night. They are convenient and can even be operated by remote control, setting the mood with different colored flames. Electric Fireplaces can be operated with or without heat for year-round ambiance.
We're here to provide you with choice and flexibility with a range of electric fireplaces. Extremely versatile in their design, electric fireplaces look equally as impressive set in the wall as they do in a 3-sided or corner installation. Electric fireplaces are particularly useful when it isn't possible to install a gas or wood-burning fireplace.
Regency's Skope fireplace creates a minimalist wall installation for a clean and contemporary, built-in aesthetic.
This 41″ single-sided fireplace is suitable for a broad range of settings from the lounge to the bedroom. Featuring Skope's powerful Chromalight Immersive LED technology, assortment of feature fuel effects, and advanced remote you can control the look from anywhere in the room.