Hot Water heater Supplier in Toronto
Water heaters are responsible for heating your water and supplying it to household fixtures and appliances, such as dishwashers, showers, and more. Every home uses its hot water supply differently, and it's important to understand the different types of water heaters and features best suited for your household needs.
We provide tank and tankless hot water heaters for our Ontario customers. We supply well-known brands with great installation and customer service experience.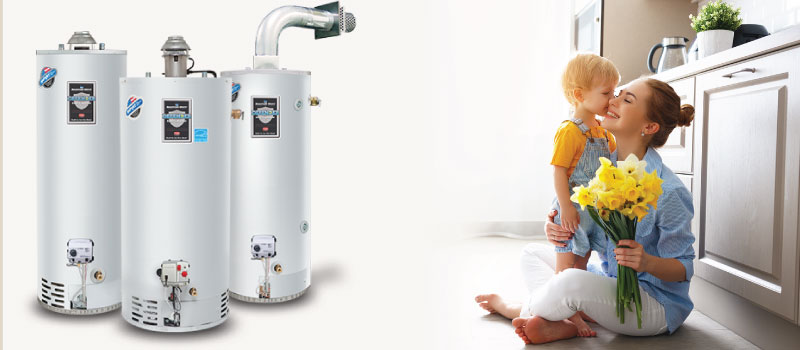 Tank-type water heaters are the most common type of water heaters. These units physically store gallons of heated water at a time.
Benefits
Economical, generally lower up-front unit cost compared to tankless water heaters
ENERGY STAR™ certified models available
Accommodates steady, high-use demands
Capacity ranges from 2-60 gallons
Efficiency varies between models and fuel sources
Select models work with the WINK app to provide you with convenient control of your water heater
Tankless Hot Water Heaters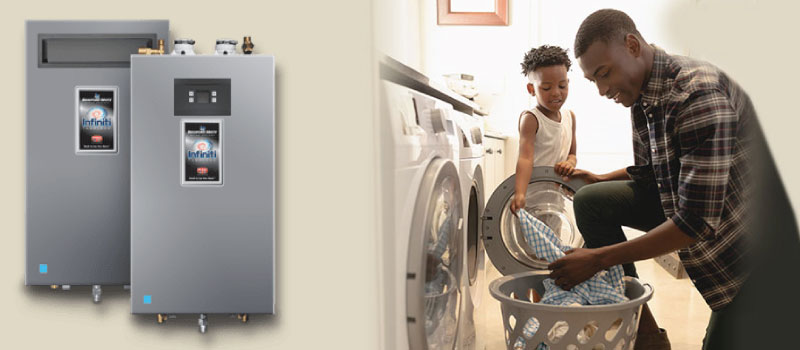 Tankless water heaters heat your water on demand, but do not store water. The water passes through a series of coils in the unit. They are environmentally friendly and take up less space.
Benefits
Larger up-front investment compared to tank-type
Provides continuous hot water
Reduces energy consumption by as much as 30%
All Rheem gas tankless models are ENERGY STAR™ certified
An excellent choice for full-time applications, and also ideal for residences occupied part-time, such as cottages
Installed on walls, freeing up floor space
Environmentally conscious and saves energy costs
Do you need help choosing the right Hot Water Heater?
Let us help you to select the right furnace product and brand for your residence or office. Our experienced sales team is ready to provide you with accurate information meeting your goals and budget.
Also, you Can Call us
Free Consultation (905) 795-0982